Affordable Full-Body Phototherapy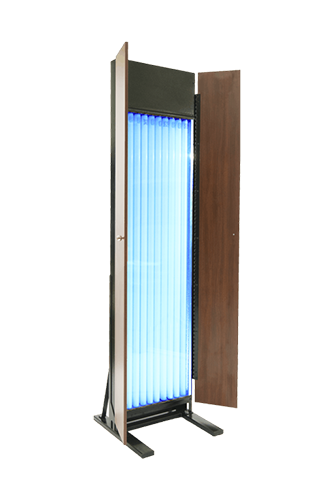 Our single-panel systems feature our patented folding-panel design and come in a variety of sizes, from four to ten UVB narrow-band Phillips lamps.  With attractive wood panel designs and a sleek, low-profile, space-saving frame, the UVBioTek single panel system is an affordable way to achieve full-body coverage from your home phototherapy sytem.
The Multidirectional is our premiere wrap-around phototherapy system, with three panels and two hinges for a system than can contour around the body to simultaneously cover more surface area than the single-panel systems.  The multidirectional remains an affordable choice, while providing a much greater area of coverage and mimizing treatment time.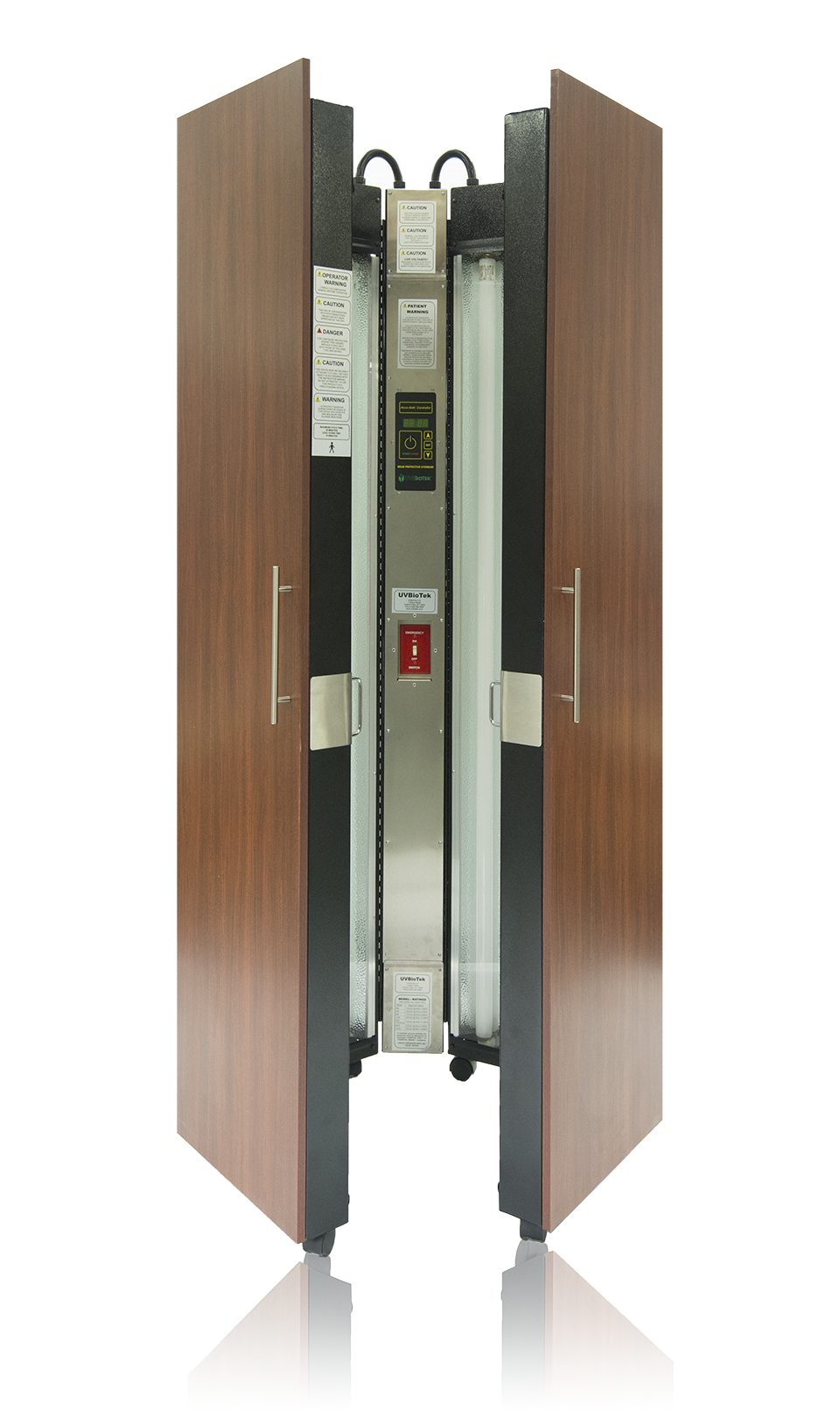 Our Full-Body line comfortably wraps around the body for maximum exposure.  WIth treatment times in less than two minutes, luxurious hard wood pannels to blend in with your home decor, our Full-Body series it the ideal home system for whole-body sufferers
The Hand Wand
For Targeted Spot Treatments